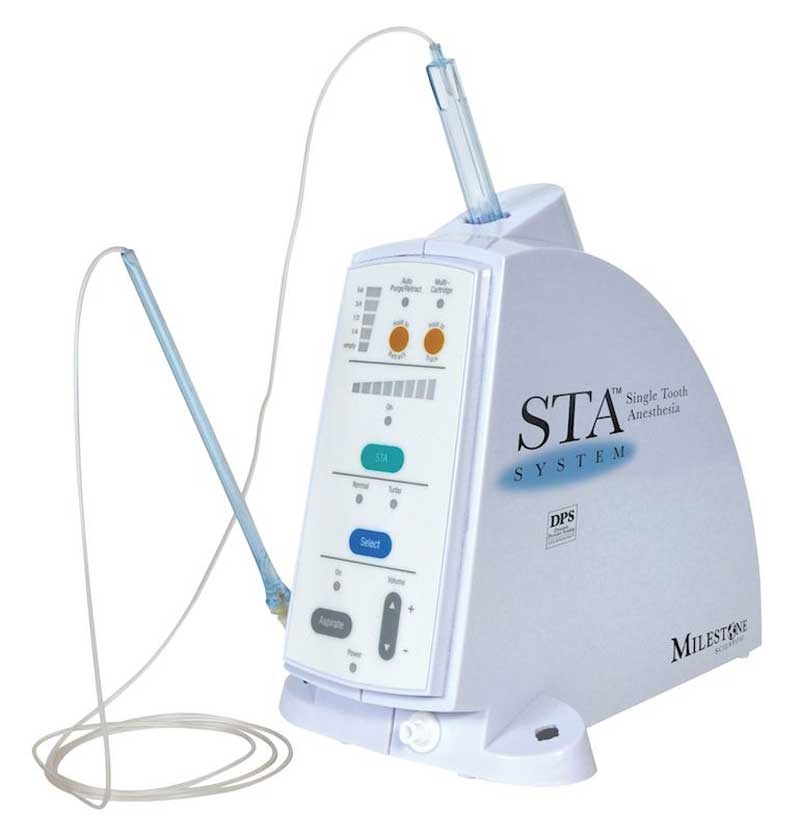 Dental anxiety may also emerge from the anesthetic shot you are given at the beginning of your appointment to make the area to be treated numb. Dr. Abeyta and Dr. Snyder utilize new technology in their office, i.e., the Wand System and DentalVibe, to administer anesthesia in a pain-free way and prevent dental anxiety in patients.
The Wand
The Wand is an anesthetic delivery device that delivers anesthetic in a slow, steady stream, effectively numbing the targeted area.
The Wand is more comfortable than a traditional syringe; many patients experience little to no pressure with the Wand. The Wand also features a gentle patient-comfort tip, which minimizes the sting of injections.
The Wand's innovative, sleek design makes it much more aesthetically pleasing than the traditional syringe. The Wand's design is aimed to make the patient more comfortable by keeping them distracted from the actual administration of anesthesia.
DentalVibe
Breakthrough VibraPulse technology offers unique soothing pulsed vibration to block the pain and discomfort you may feel while being administered anesthesia.
Learn more about the painless anesthetic delivery system by requesting an appointment with our Dentist in Albuquerque, NM. Call our office at (505) 293-7611 or book your appointment online today.