Meet the Team at Dr. Alicia Abeyta's office!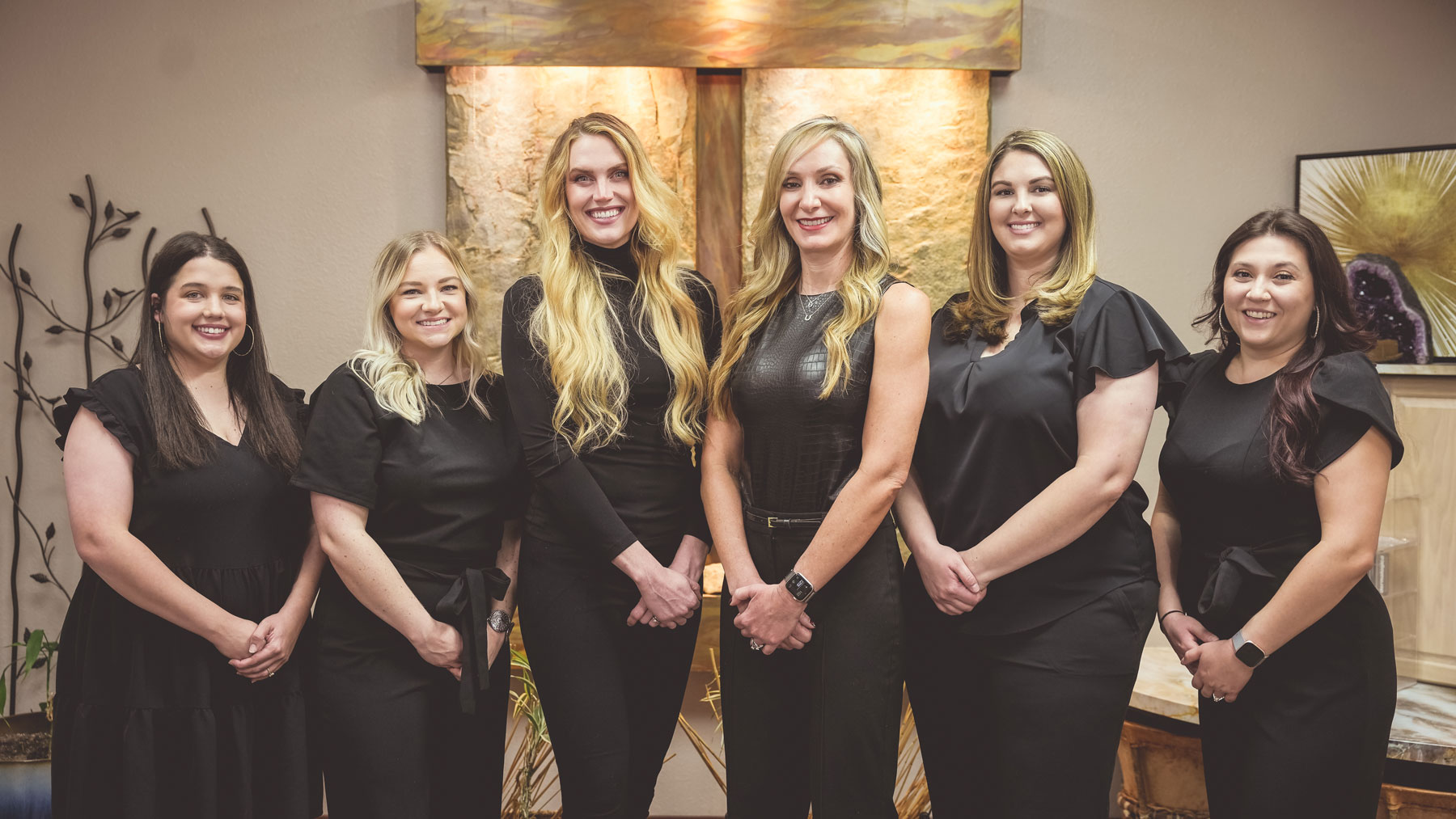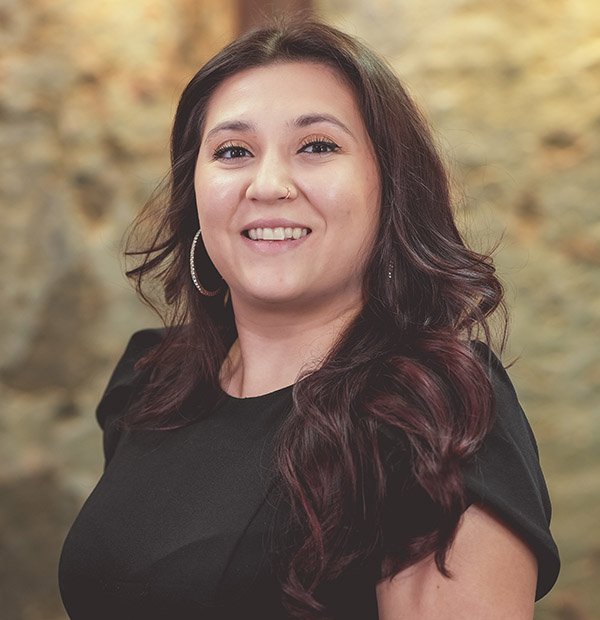 Sarah Lowe, Dental Hygienist
Sarah Lowe has a passion for educating patients on their oral health and preventing oral disease before it ever starts. With those goals in mind, she can lead patients to live healthier lives. She graduated from PIMA Medical Institute with a degree in Dental Hygiene. She holds her anesthesia and laser therapy certificate and excels in periodontal therapy. She believes the health of the oral tissue is a reflection of the entire body. She strives to maintain great oral health with all her patients to ensure the possibility of total body health.
Sarah loves living in New Mexico and spending time with her family. She enjoys being a dental hygienist and is excited to be working at an office where patients' needs and concerns are put first. Sarah is kind and lighthearted. She enjoys laughing with her patients and feels a great accomplishment when they enjoy their appointments. She focuses on patient-centered care and creates an environment of trust and loyalty while paying attention to the details of each patient's health.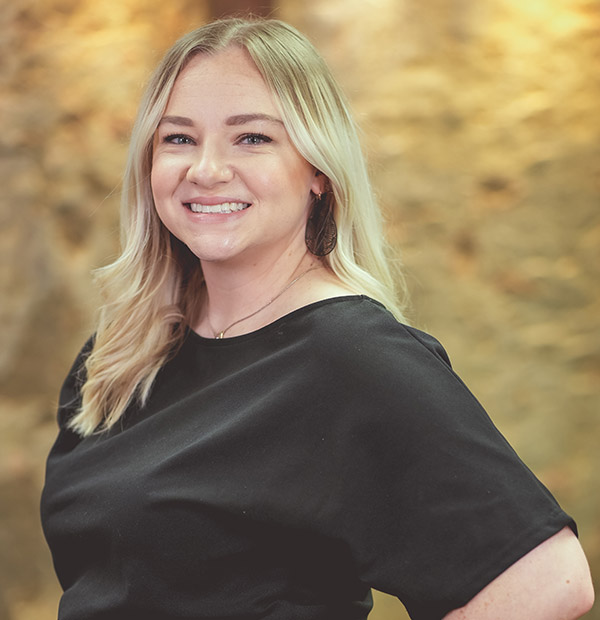 Sydnee Browder, Patient Care Manager
Sydnee is Dr. Abeyta's lead assistant. She received her certificate in Dental Assisting from PIMA Medical Institute, graduating at the top of her class and recipient of the Outstanding Student Award. She is a member of the Dental Assistant National Board and the American Dental Assistant Association. She plans for furthering her education to become an Expanded Functions Dental Assistant. Sydnee married her high school sweetheart Tyler, and together they have 2 fur children, huskies Denver and Delta. Sydnee's eagerness to expand her dental knowledge makes her a perfect asset to Dr. Abeyta's team. Her experience as a manager in retail provided her with strong skills in customer service and chairside manner. "I love being a Dental Assistant and helping my patients feel comfortable and safe. I love learning and helping our patients receive the best treatment there is available."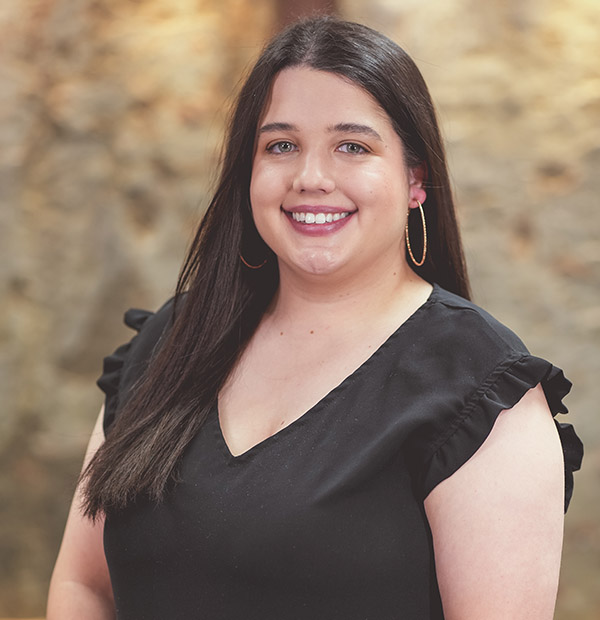 Taylor Carmouche, Dental Assistant
Taylor comes to us all the way from Baton Rouge, Louisiana, where she worked as a pediatric dental assistant. She has been a dental assistant for six years and obtained her training from Southwest Dental Academy in Lafayette, LA. She is excited to be a part of the team and is eager to learn all Dr. Abeyta has to offer her.
Taylor recently relocated to New Mexico with her husband Caleb, and their son, Corbin. In her free time, Taylor likes to cook and entertain. She is a Cajun girl at heart but is excited to make New Mexico their home.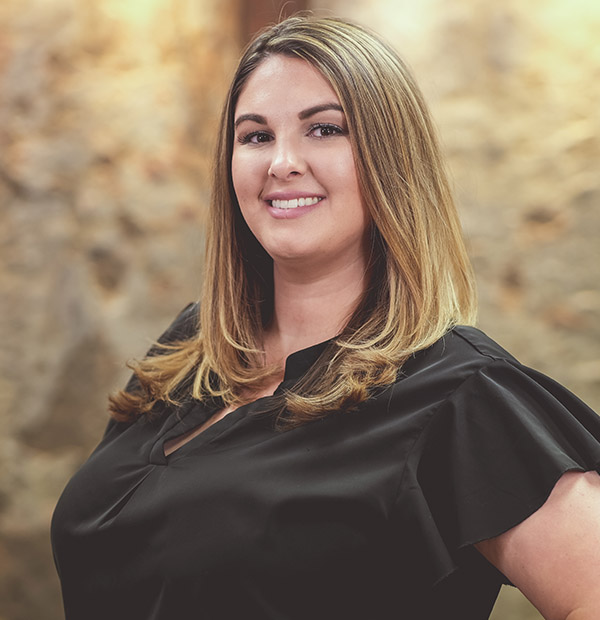 Kayla Chavez, Office Manager
Kayla comes to us with 10 years of experience in dentistry. She holds a dual license as an Expanded Functions Dental Assistant and a Certified Dental Assistant. She received her training in Expanded Dental Assisting from Santa Fe Community College, where she graduated at the top of her class. She is a member of the Dental Assistant National Board and the American Dental Assistant Association.
Kayla is very knowledgeable about the ins and outs of day-to-day duties in a dental office. She has experience in multiple areas of the dental office, from assisting the doctor to treatment coordinating and a variety of front office duties. We call her our insurance pro, as she has had extensive training in dental and medical billing.
Kayla is passionate about patient care and makes that her priority. She is always eager to learn the most up-to-date technology and techniques to provide the best possible care to our patients.