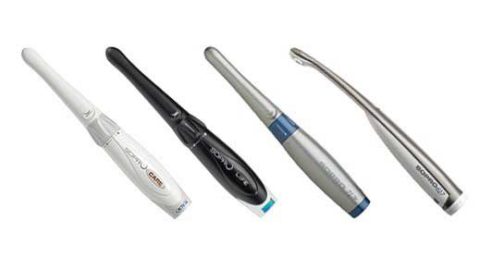 An intraoral camera is a small camera that our dentist uses to see inside your mouth. This camera displays live video or still images right at your chairside, helping you better understand what's happening in your mouth.
The intraoral camera is about the size of a pen. Dr. Abeyta and Dr. Snyder utilize it to zoom in on specific areas of your teeth and gums. It's beneficial when explaining problems and showing you what the dentist sees in your mouth.
Intraoral cameras allow patients to see what the dentist sees, providing for a better understanding of potential dental issues. A process like dental implant surgery can be visualized and shown to the patient, making it easy to understand and helping the patient feel more confident about the procedure. Intraoral cameras also make it easier for dentists to show patients after-the-fact pictures of their smiles, helping them to understand how to improve their at-home oral hygiene routine.
Safety
Intraoral cameras are safe, fast, easy to use, and don't require patients to have an extra dental appointment. There's less risk of something being missed or a dentist having to potentially re-do work. Intraoral cameras also let patients see what exactly the dentist sees, which gives them a better understanding of their treatment plan.
To See What Eyes Can't
Intraoral cameras give us the ability to visualize the oral cavity from multiple angles. Intraoral cameras are small, handheld cameras that let us capture photos of our patient's smiles. Along with viewing images of our patient's smiles, intraoral cameras also allow us to take pictures of any areas where we find dental concerns.
Learn more about intraoral digital cameras by requesting an appointment with our Dentist in Albuquerque, NM. Call our office at (505) 293-7611 or book your appointment online today.