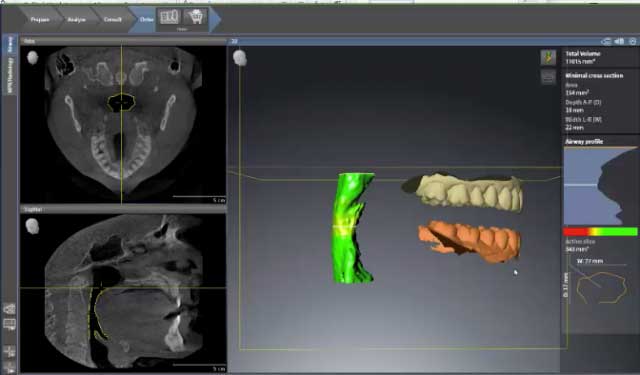 Digital imaging technologies allow dentists to view a patient's oral condition from a computer. These technologies use digital images to illustrate dental problems. In our office, we utilize digital imaging technology.
Our dentists, Dr. Abeyta and Dr. Snyder can then review these images and discuss treatment.
Digital imaging technologies allow dentists to use imaging software on computers to develop images. This imaging software processes these images into a format that can be viewed from a computer.
Digital Radiography (X-Rays)
Digital radiography (X-rays) is one of the most commonly used diagnostic tools by dentists. Digital X-rays offer a detailed picture of both hard and soft tissue, which is crucial for diagnosing dental problems.
Benefits of Digital Imaging Technology
Here's how digital imaging technology can benefit you:
Easily View and Share Images 
Patients love being able to see their smiles or other areas of the mouth when they are learning about the treatment they need. It makes them feel more in control of the dental process and gives them a better understanding of what's needed in order to fix their dental problems.
Save and Recall Images
Digital images can be saved and recalled as needed. This is a benefit for both the dentist and the patients. With digital imaging, there is no film to develop or keep on file. Instead, patients' images are stored digitally on the dental software we use.
Reduce Environmental Footprint
Digital imaging eliminates the need for film and film processing, which saves both time and money. It helps cut down on paper waste, which, in turn, reduces our office's carbon footprint.
Easy Diagnosis
Digital images can be enlarged, rotated, or magnified to a level that wouldn't be possible with film. This makes it easier to diagnose patients' dental needs. It also gives our dentist a better view of your case.
Digitally Enhanced Images
Digital technology offers enhanced images to view the areas of your mouth precisely.
Learn more about digital imaging by requesting an appointment with our Dentist in Albuquerque, NM. Call our office at (505) 293-7611 or book your appointment online today.