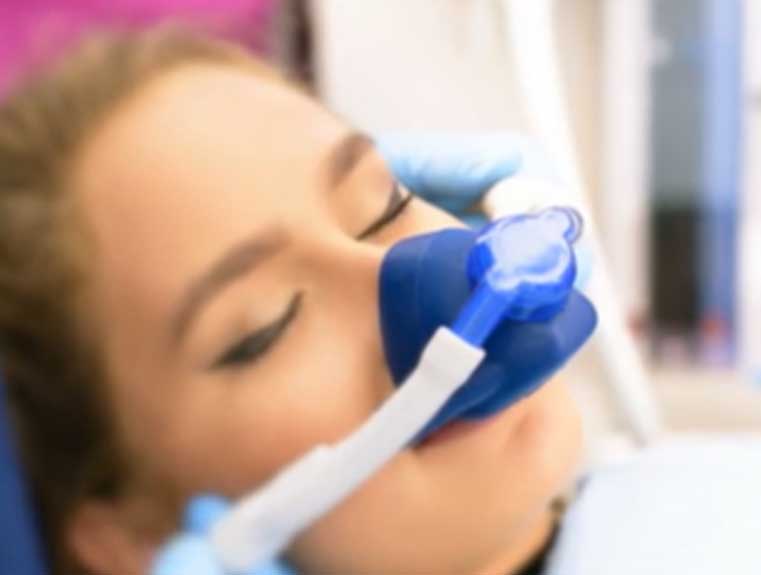 Conscious dental sedation is for patients who are apprehensive about their dental visits. They might have had a bad past experience, or they've never liked going to the dentist. So even the best dentist can seem scary to them.
Conscious sedation can help them feel relaxed during their appointment, so they can get the care they need without worry.
Types of Conscious Sedation We Offer
Oral Sedation
Oral sedation, also known as conscious sedation, involves the use of anti-anxiety medications (also known as sedatives) to induce a calm, relaxed state for the patient. This state of relaxation is usually achieved very quickly, making oral sedation a highly desired option for patients who need to undergo dental procedures without anxiety.
Patients should refrain from eating for eight hours prior to their appointment. Patients who are taking prescription medications should speak with their dentist about any medications or supplements they may take on the day of their appointment.
The dosage of medication will be determined by your dentist and will be based on the patient's medical history and treatment plan. The medication will be administered right before your appointment. The anti-anxiety medication will allow for relaxation without loss of consciousness.
Most patients report not remembering anything about their procedure. Although oral sedation may relax you, you will still be awake and able to respond to requests from your dentist.
Conscious Sedation Safety
When performed by a dental professional, sedation is safe. Patients who undergo conscious sedation should be in good health, both physically and emotionally. Dentists want to make sure sedation will not interfere with another health condition or prescription medication.
Before a dentist recommends sedation, they will examine the patient's health history, perform a comprehensive oral exam, and ask questions. Some common questions include those regarding medical conditions, medications, allergies, and current diet.
Learn more about conscious sedation by requesting an appointment with our Dentist in Albuquerque, NM. Call our office at (505) 293-7611 or book your appointment online today.