Best General Dentist In Albuquerque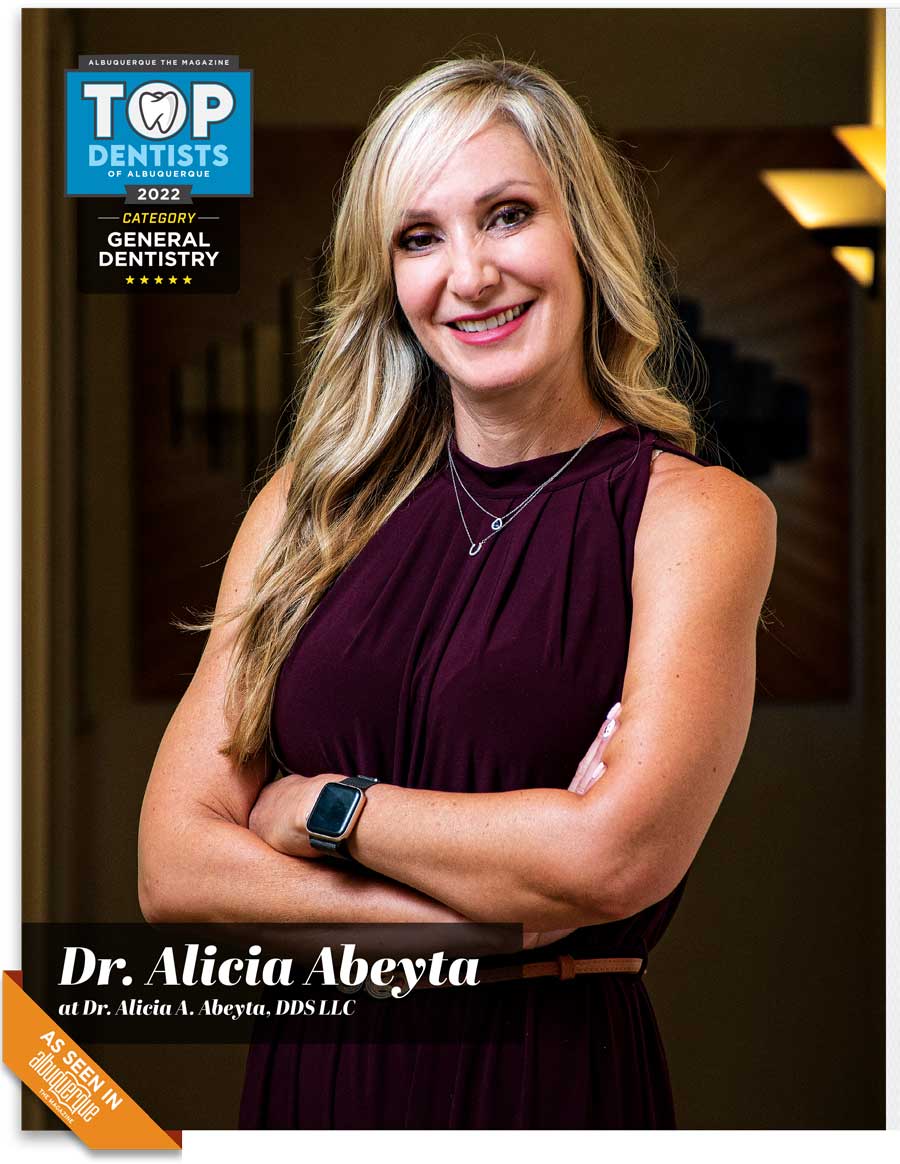 Looking for the best general dentist in Albuquerque? With Dr. Alicia A. Abeyta, you are at the right place. And the proof? Here it is: Dr. Abeyta got into Albuquerque The Magazine's Best General Dentists list in the following years: 2008, 2010, 2011, 2012, 2013, 2014, 2015, 2016, 2017, 2018, 2019, 2020, 2021, and 2022. Voted by her peers as one of the top dentists in Albuquerque for consecutive years, Dr. Abeyta believes the legacy of recognition comes with the responsibility to treat her patients with consideration, excellence, and compassion. 
Dr. Abeyta has been practicing Advanced Comprehensive General Dentistry, followed by her Doctorate of Dental Surgery in 2005. She considers dentistry a healing profession and focuses on treating patients' current oral conditions while ensuring their long-term oral health. This is done through accurate diagnosis and treatment using state-of-the-art technology and educating patients on the best dental practices. Dr. Abeyta believes in providing quality, compassionate dental care to patients and is indeed the best choice for clientele who appreciates personalized, quality dental care. 
With over 17 years of experience as a dental practitioner, Dr. Abetya says she enjoys helping patients with dental anxiety take an active role in their oral health. When asked about the best part of her job, she says: "Getting that patient that is so fearful of any dentistry to embrace their oral health and get to the point where they like coming to our office and do not mind having dentistry done." As per Dr. Abetya, this is achieved by taking time to educate and empower her patients to make better decisions about their oral health and their smile.